UPDATE - Suspect Arrested in Connection with Reeds Springs Deaths
09/28/2011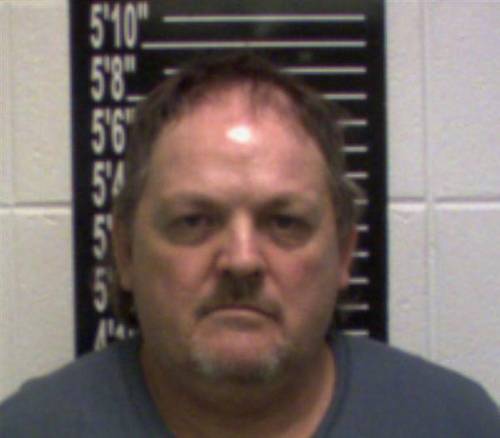 Dennis Horn
**ORIGINAL PRESS RELEASE**
On September 27, 2011, Stone County Deputies, Southern Stone County Fire, and St John's Ambulance personnel were dispatched to 97 Terrace Crest Lane, Reeds Spring, for the report of two males who had possibly overdosed. When they arrived on scene, CPR was performed along with life saving measures but both individuals later were pronounced dead at the scene by Medical Personnel at the hospital via phone conference.
Deputies and Detectives interviewed several individuals during the course of the day and determined the two males, 45 yr old Robert Murray of Kimberling City and 46 yr old Mark Marshall of Sparta, had injected a mixture of Fentanyl which led to their death. Deputies executed search warrants throughout the day and currently have a person of interest in custody at the Stone County Jail who possibly supplied the narcotics to the victims. Autopsies are scheduled for tomorrow and further information will be released later in the day.
They are currently working with the Prosecuting Attorney, Matt Selby, to determine charges on the individual.
Sheriff Richard L. Hill
Stone County Sheriff's Office
**November 27th FOLLOW UP PRESS RELEASE**
After Detectives did several interviews and executed search warrants, one suspect has been arrested and charged in connection to above incident.
50 yr old Dennis Horn of Reeds Spring was charged today with 2 counts of Class B Felony Distribution a Controlled Substance, RSMO 195.211, and is currently being held at the Stone County Jail on a bond of $100,000.00 cash only. During the course of the investigation, it was determined Dennis Horn supplied narcotics to the victims prior to their death.
This case is still open and the investigation still ongoing.
Richard L. Hill
Stone County Sheriff's Office