D.A.R.E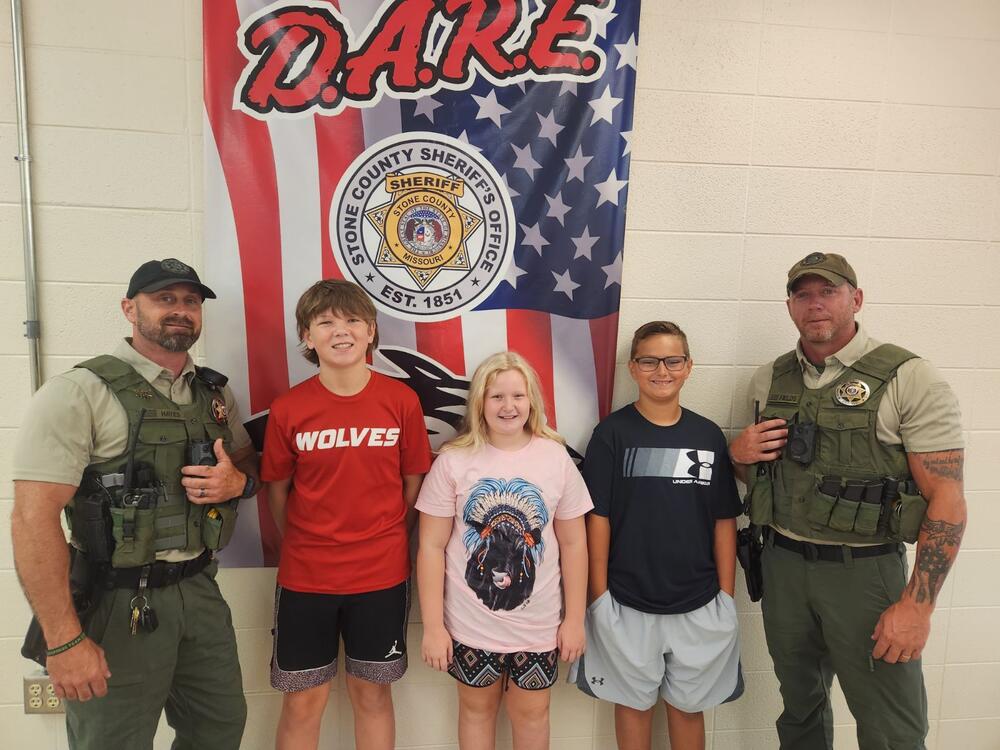 The D.A.R.E. Mission
Teaching students good decision making skills to help them lead safe and healthy lives.
D.A.R.E.'s primary mission is to provide children with the information and skills they need to live drug-and-violence-free lives.
The mission is to equip kids with the tools that will enable them to avoid negative influences and instead, allow them to focus on their strengths and potential. And, that's exactly what D.A.R.E. is designed to do.
Additionally, it establishes positive relationships between students and law enforcement, teachers, parents, and other community leaders. Every youngster should have the opportunity to grow-up healthy, safe, secure and equipped with the skills needed to succeed in life. Contemporary America, however, is rampant with the challenges that could keep children from a positive life path.
Here in Stone County, we began the D.A.R.E. program in the fall of 1994. This program was started without the use of any tax dollars, and as of this date, we have been able to continue this program with the donations from the community and fund raising through calendar ads and our annual golf tournament.
Corporal Dustin Johnson teaches D.A.R.E. at the Galena, Crane and Hurley School Districts. SRO Shawn Fields teaches D.A.R.E. at our Reeds Spring School District, and SRO Jason Rantz teaches D.A.R.E. at our Blue Eye School District. We typically graduate approximately 300 fifth graders a year from the D.A.R.E. program.
I encourage you to talk to your children if they are taking the D.A.R.E. curriculum. Ask them what they are learning, and how they feel about the class.
Does D.A.R.E. work? If we can reach and influence one child in Stone County, this program is worth every dime that we put in it. Students are given a D.A.R.E. tee shirt upon graduation, and we consistently see these shirts being worn years after they receive them.
Our D.A.R.E. car was seized from a methamphetamine dealer from the Blue Eye, Mo area in 1995. A few years ago, students from the Reeds Spring Gibson Technical Center painted it blue, and then students from Mr. Matt Lock's art class used their talents with an airbrush and painted the designs on it.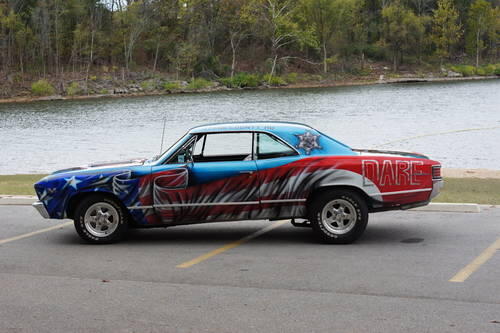 D.A.R.E Car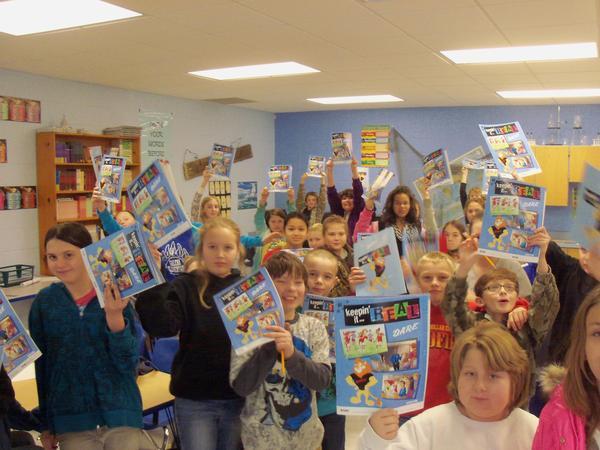 Galena-Abesville Elementary
Additional Information
Corporal Dustin Johnson Email Address
D.A.R.E. Official Website and Resources
Administration Contact Email Address
Confidential Crime Tip and Reporting Email Address
D.A.R.E. Golf Tournament